About Central Kitchen + Bar
Central Kitchen + Bar features contemporary American cuisine in a casual and welcoming environment. With recognizable bar food serving as the foundation for our menu, our executive chef has given a new spin to the classics, upgrading them with inventive taste combinations using local and seasonal ingredients. Guests will be pleased to see that we have something that appeals to everyone. From the selection of our purveyors of produce and meats, to creating our own infusions for our hand crafted cocktails, we are committed to offering our guests the highest quality products from start to finish.
What's in a name?
The restaurant faces Cadillac Square, a public space that, during the mid-nineteenth century, housed the bustling Detroit Central Farmer's Market. It is not only in the spirit of capturing the area's history that we focused on "Central," but also in the connotations undergirding that history. According to the Henry Ford Museum, the Detroit Central Farmer's Market "was the economic and social heart of daily life in Detroit." Indeed, many successful entrepreneurs of that era launched businesses out of rental stalls in the market. One of the most notable examples is John J. Barlum, a man who developed a sizeable portion of the land surrounding the old market, including the Cadillac Apartment building, which was originally a hotel. While Detroit's Central Business District has arguably retained its status as the economic heart of the city – in no small measure due to the contributions of philanthropic entrepreneurs – with Central Kitchen + Bar, we aim to reinvigorate the city's core, thereby restoring the area's status as the social heart of Detroit. In short, Central Kitchen + Bar embodies the same "exuberance and optimism" about the city's future as the construction of the Detroit Central Farmer's Market in the mid-1800s.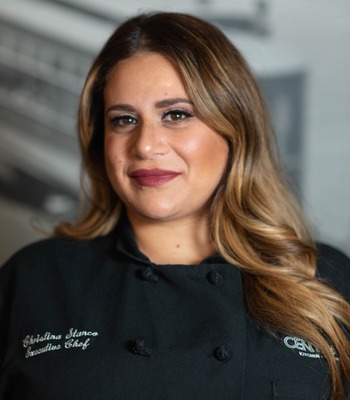 Christina Stanco
Executive Chef
Boasting eleven years of culinary experience, executive chef Christina Stanco graduated from Johnson & Whales University in Denver, Colorado with an Associate's Degree in Culinary Arts and a Bachelor's Degree in Food Service Management. Over the course of her blossoming career, she has worked at places including Destination Hotels and Resorts and the Ritz Carlton Denver. Stanco has also worked with several nationally-acclaimed Denver chefs in independently-owned, chef-run restaurants. Upon returning to Michigan, she accepted a position with Luxe Bar & Grill, a noted metro Detroit restaurant. Within a year, she was promoted to executive chef. Shortly after that, when the restaurant's ownership began exploring locations beyond its Birmingham base, she played an integral role in the opening of a successful second venue in Grosse Pointe. Once the outpost opened, she maintained executive chef responsibilities for both locations, helping to grow the menu and audience for more than three years. Following her success at Luxe, she was hired to be part of the kitchen team that opened the Roberts Restaurant Group's Café ML in Bloomfield Township.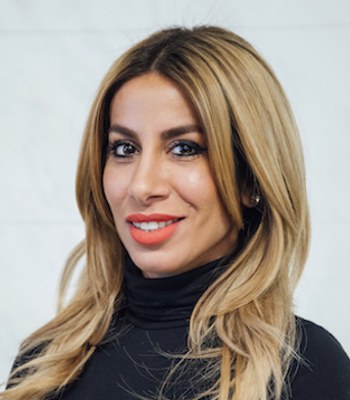 Nadia Alfaily
Front of House / Event Manager
Bringing almost a decade of managerial experience to the table, Nadia Alfaily is a veteran in the hospitality industry. Following an eight-year stint in Utah, she moved to Michigan and began lending her organizational talents to some of the area's most renown establishments. Throughout her career, Nadia has worked to improve the operational practices of restaurants such as Prime29 Steakhouse in West Bloomfield, Joe Muer Seafood Restaurant in Detroit and most notably, Motor City Casino, where she increased customer service satisfaction by 80% in a two-month period. She has quickly become an invaluable member of the Central Kitchen + Bar team by supporting her fellow teammates and bringing out the best in everyone.